Avista Adventist Hospital Jobs: Overview
Welcome to Avista Adventist Hospital
Avista Adventist Hospital is a 99-bed full service acute care hospital with a medical staff of more than 500 physicians.
Avista not only provides first-rate critical care services, such as emergency, trauma and intensive care, but it is also home to the New Life Center, the area's largest and most innovative birthing center.
Some other specialties include state-of-the-art imaging technologies, a pediatric unit sensitive to the needs of young patients, a comprehensive surgery department, and growing physical, occupational and speech therapy programs.
Avista consistently ranks among the nation's top hospitals for physician and employee satisfaction, and is well-known for its outstanding patient care and above-the-call-of-duty service.
Avista Adventist Hospital is a member of Centura Health, Colorado's largest healthcare system, which operates 12 hospitals, eight senior living facilities and a home care and hospice division.While Centura Health itself was formed only in 1995, their tradition of mission-driven care spans more than 100 years through the work of its sponsors, Adventist Health System and Catholic Health Initiatives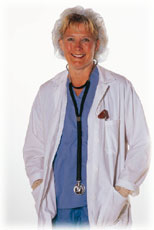 Why Join Us?
We're looking for people who want to help us build a team where every associate's opinion is valued and appreciated.
We're an employer of choice in our region.We routinely receive high marks from our associates as a rewarding place to work.That's important to us, and something we continue to focus on as we seek to build a team that's inspiring to be a part of.
We'll give you a financially competitive package.In addition to having some very exciting work challenges, you'll find a competitive pay and benefits package, as well as a relocation package to help you make the move.